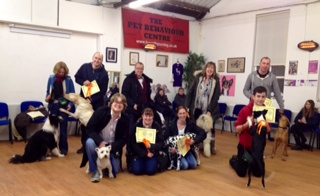 A variety of classes are provided by The Pet Behaviour Centre at GOING MUTTS dog creche at Blantyre, from puppy 'rite' start classes to advanced clicker training classes. Whatever class you choose you can rest assured that, not only will you be taught how to train your dog to carry out basic commands you will gain a deeper understanding of what motivates your dog and how he learns all of which will lead to a better and more fulfilling relationship with your pet.
We also provide:
Rehabilitation sessions for dogs that demonstrate aggressive behaviour towards other dogs or people. A behaviour consultation will be necessary prior to taking up these sessions.
One to one private tuition and tailor made programmes for you circumstances.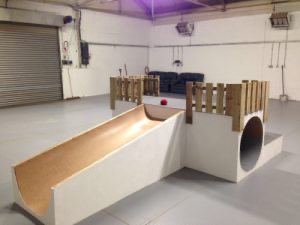 ALL our trainers are fully qualified Coape Association Behaviourists and Trainers (CAPBT) AND members of The Association of Pet Dog Trainers (APDT), so you can rest assured that no aversive or cruel methods of training will ever be used.
Behaviour and Training
Please be sure to check out the credentials of anyone you consider engaging to deal with your dogs training or behaviour. Hands-on experience is a necessary requirement to carry out work of this nature. But a scientific knowledge is also required and is critical to the success of helping you to understand your pet's motivations for his behaviour and what to do about it. Look for someone who is qualified to help you or who is referred to you by your veterinary surgeon.
At The Pet Behaviour Centre we do not use some of the methods that you may see on TV. We will not squirt your dog with water, throw water bombs at him, blast him with loud noises, roll him over into submission, hit him, kick him, hang him by the collar or ignore him endlessly, etc. this kind of treatment has no place in training or behaviour work and is cruel.
OUR NEXT EVENING COURSES START ON THE
                                            Monday the 25th Jan 2021
Covid-19 – Please respect the social distancing our Government has advised.
***** IF YOU FEEL YOU ARE EXPERIENCING BEHAVIOURAL PROBLEMS PLEASE TELEPHONE THE CENTRE *****